Who we are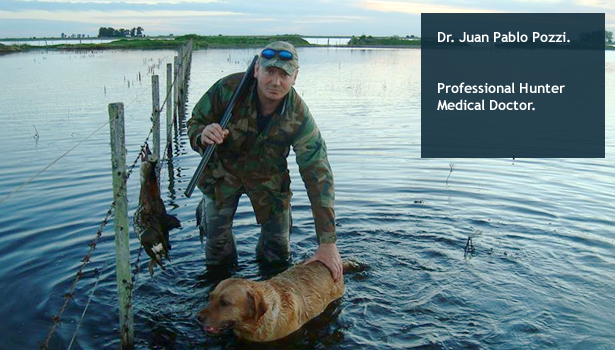 We run a family organization devoted to the wonderful sport that is hunting and fishing.
Our country is very rich in Big Game and first destination for Bird shooting. You will always be assisted personally by us during the entire trip in our country.
Our aim is that our clients have a successful safari in every sense: Excellent wild hunting areas and game reserves, the best trophies, first quality lodging, typical meals and the best Argentine wines matching in harmony to enclose an unforgettable hunting trip, we feel proud of Argentine hospitality.
Juan P. Pozzi
Contact:
info@huntinginargentina.com.ar
huntinginargentina@hotmail.com